Yesterday was the first day of fall. I love fall! The changing leaves, the color weather.... okay I live in SoCal we don't really get any chaining leaves until December of January (yes some of our trees lose leaves), but still I love fall. In honor of fall, I am joining
Elaine of Miss-Elanie-ous Life
for Old School Blogging. #OSBlog
1. What fall traditions do you have?
Every year we always visit a pumpkin patch. The patch has changed over the years, sometimes huge farms with lots of fun things and other years more of the carnival lot style ones, but we began doing this when Lucas was just barely over 1-year-old.
Our first trip to a pumpkin patch
A young Lucas at a pumpkin patch with a pumpkin he decorated
Alex's first trip to a pumpkin patch- about 11 months old
2. What is your favorite fall recipe?
I don't know if I really have a favorite fall recipe.. I did love my mom's homemade grape juice and applesauce every fall though, plus pears from our pear trees. Those are the things I associate with fall.
3. What is your favorite fall photo (or photos) you've taken.
This will always be a favorite- Eric and Lucas at hist first pumpkin patch-this was actually taken with my Canon Film Camera.
Here is another I love, showing a California fall-- yes we do get leaves that fall, but yes we are often in short sleeves when playing with them.
4.
Football- love it or hate it?
LOVE it! Huge college football fan, love my BYU Cougars. Every week my husband and I watch the game together. Not only do I watch but I tweet, I listen to the post game, and I read about the games.... yeah, I am a fan.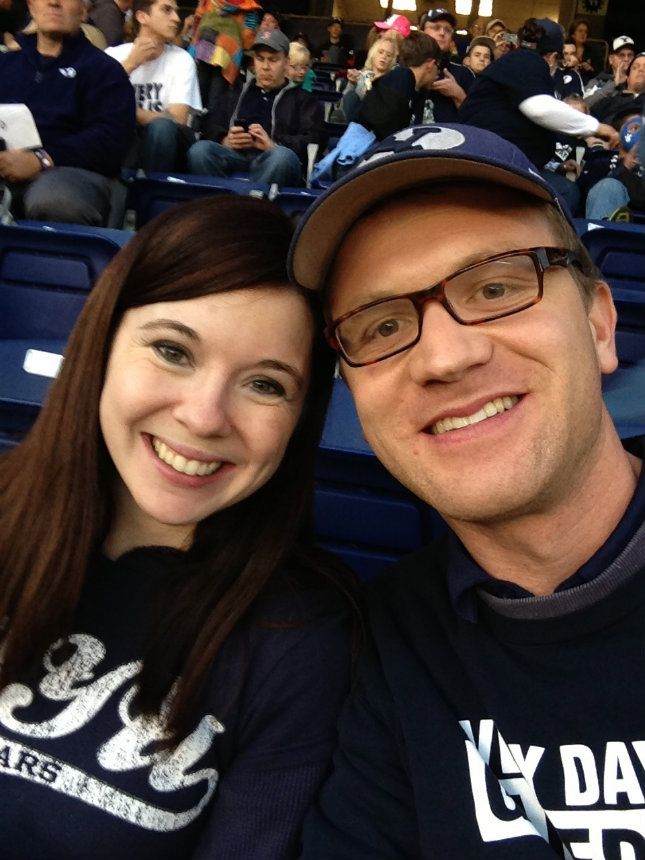 Eric and I at one of the recent bowl game a couple of years back
5. What was one of your favorite Halloween costumes as a kid?
I can't really remember what I was many of the years, I do remember though that we never really went to the store and bought costumes; we always picked from the big box of costumes and dress up clothes and would come up with something creative.
6. Pumpkins or Ghosts or both?
A little of both, but definitely more pumpkins and cute fall decor and the few ghosts I have are cute ones. The blue pumpkin is a dollar store pumpkin that I painted- you can see my for tutorial for
how to paint dollar store pumpkins
.
7. What's your favorite fall fashion item (boots? scarves, sweaters?)
Definitely boots! I am just itching for it to get cooler so I can wear my boots!
8. Is leaf pile jumping your thing or not?
Would be if we had leaf piles... I guess we kind of do in January. Thinking of this is inspiring me to take a trip back up the mountain soon for a fun photo shoot. Lucas wasn't sure if it was his thing when he was little and we actually lived in a place that had a real fall.
Lucas wasn't so sure about the leaves
Happier now
Alex in 2010 when we went to Chicago in October for my sister's wedding
9. Is "It's the Great Pumpkin, Charlie Brown" a must watch at your house?
If we happen to turn the TV on when it is on, we will definitely watch it, but don't really go out of our way to see it.
10. What are you going to be for Halloween this year (or your kids)?
Me probably nothing, my kids.. no idea yet! Have been starting to ask but no one really has any ideas this year. I loved my kids costume two-years-ago when they all coordinated.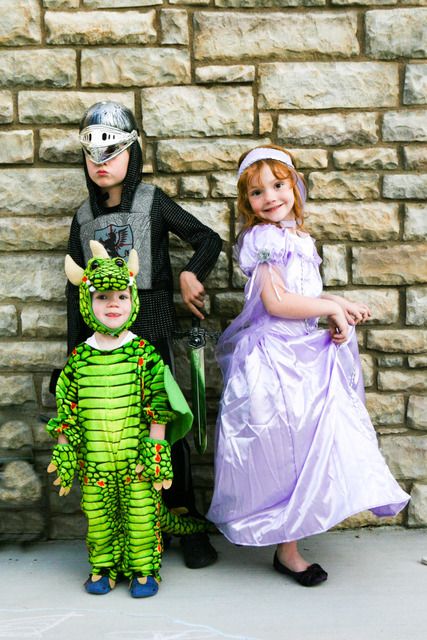 We even acted out a little story.
So there is my Old School Blogging Fall edition. Do you have a favorite fall tradition?