You may remember a while back I participated in
Shell's Rock The Bump
. Well this time she is Rockin' The Baby.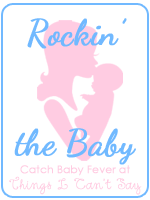 Now this was more difficult for me as well- let's just say I wanted to share 70 million pictures, but I did good and narrowed it down and even tried to have a theme to it.
So in birth order here they are.
Lucas
-After 18 hours of labor, throwing up several times during labor, 4 hours (yes I said hours) of pushing- and then an emergency c-section
Well this is how I looked when I held him for the first time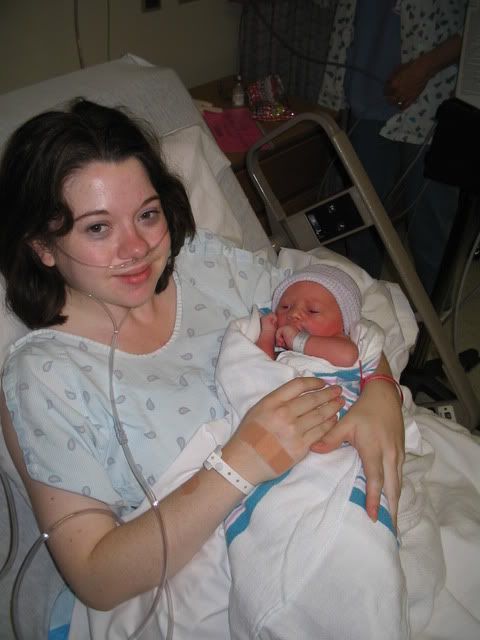 The standard hospital picture-- these blankets seem to be everywhere in the country
A proud new daddy
Now number 2
- A planned, scheduled c-section, no labor= much happier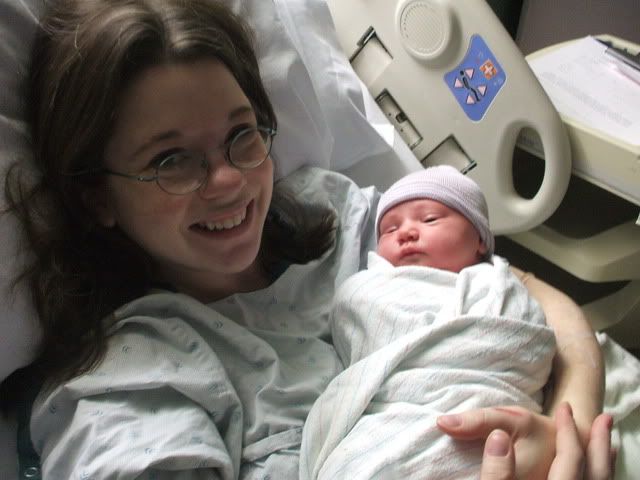 Here was our first picture with our new girl- yes this was in the operating room- be very glad I didn't show you the picture Eric took that came shortly before this. (and since I know somone would ask-that was a thermometer on my head)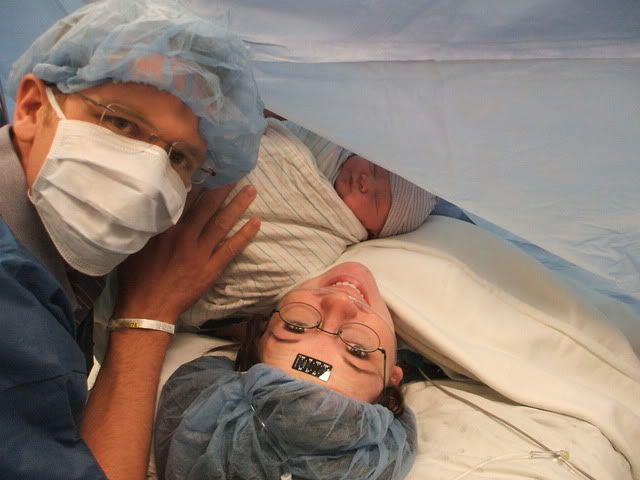 Her future chubbiness already showing (see same blanket-she was born in a different state)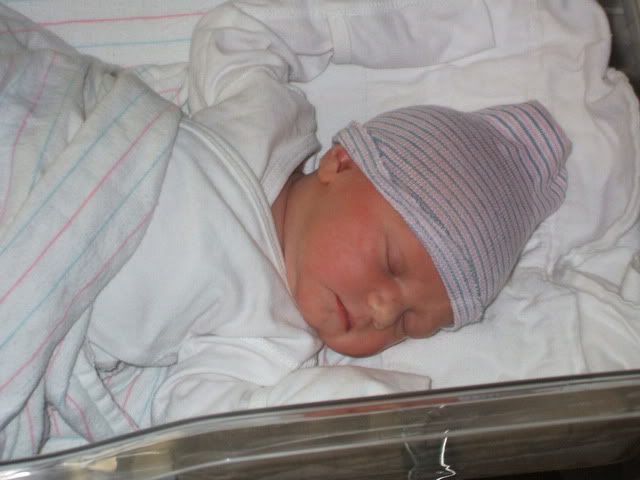 I took this picture while lying in the hospital bed- a forever favorite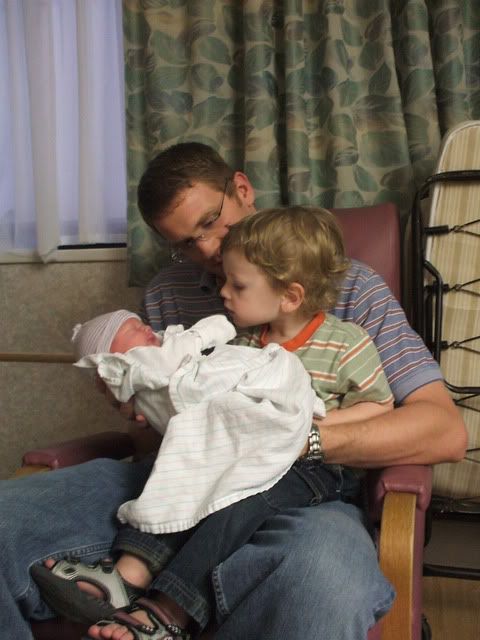 Number 3
Scheduled c-section for July 1st-- and opps- he had his own plans,
came at 32 weeks
while we were on vacation.
First time seeing my little guy- only 4 lbs 9 oz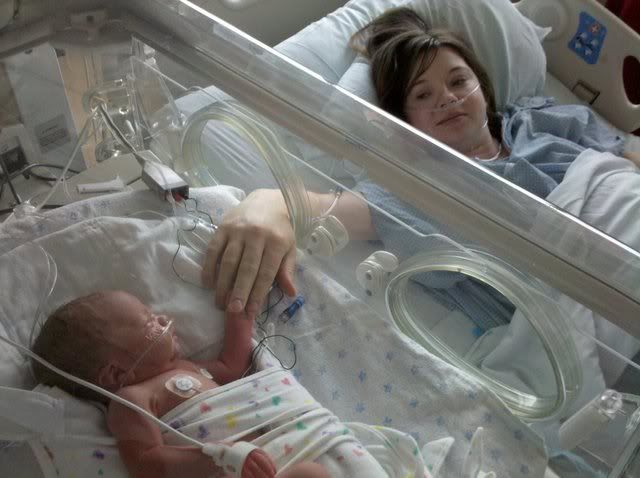 His hospital bed- though his hospital bed was much different and he was in it for 19 days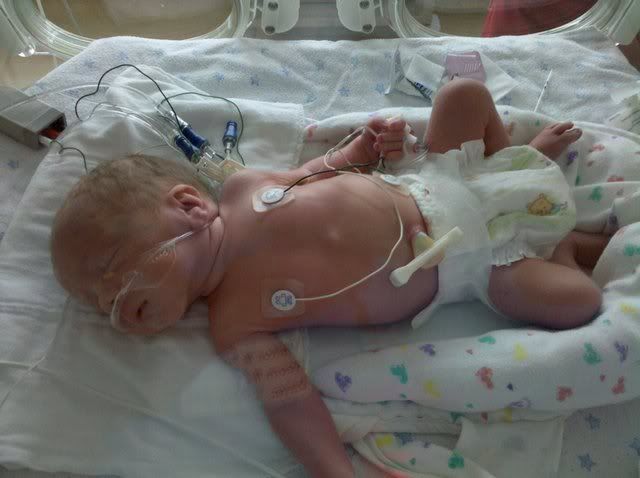 First time his siblings met him
And to give you an idea of his size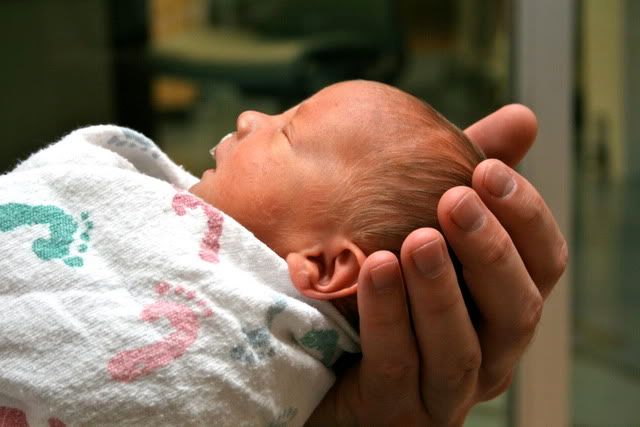 You can see a lot more pictures of Ryder
here
And now- well all of those babies have gotten too big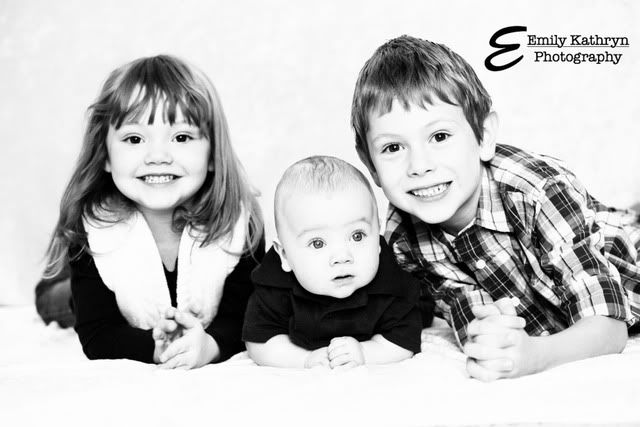 Head on over to
Shell's
to see other great Rockin' the Baby Pictures.