Several years ago when Ryder was only one, we were having a hard time find a babysitter for Valentine's Day; so we decided we would stay home and have a fancy Family Valentine's Dinner. It was a huge hit and new tradition began. Eric and I still go out as a couple, just on a different night when we can get a babysitter and the restaurants aren't so busy.
I am planning this year's Fancy Family Valentine's Dinner so have been searching the internet for some new ideas. Here are some of my favorites.
(Click on the titles to take you to the original posts)
Decorations
Going simple or all out- here are some ideas to get you inspired.
The Table
- Most of these are disposable, making cleanup easier!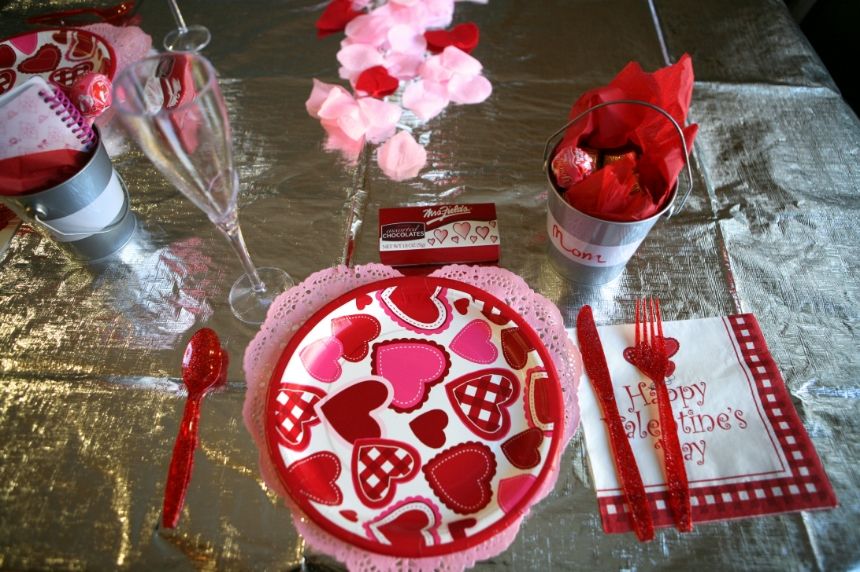 Dinner
For dinner you really don't have to do anything fancy, just do something everyone likes. Eric and I love sushi- the kids not so much, so we will get heart shaped ravioli for the kids and sushi for ourselves; makes it a win-win for everyone.
Desserts
See our past Fancy Family Valentine's Dinners
What do you do for Valentine's Day?