Welcome to week 2 of the 2014 Review Extravaganza! (#2014RE) This time around we will be recapping April, May and June. It is a fun way to look back and remember the year AND a chance to win over $600 in prizes.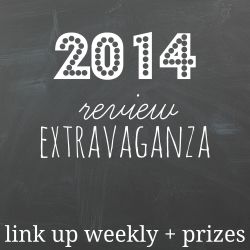 Read all of the
rules and see the prizes here
.
Also, if you missed linking up last week, you still can join in. Just recap the first half of the year this week by Friday. You won't be able to get the bonus points for linking all four weeks but can still earn a ton of entries into the giveaway and just join in the fun of recapping.
April
I finished up my master bedroom make over tutorial with instructions on
how to paint furniture
and decor from
my reading nook
.
We had soccer, the pinewood derby, and I was reading a ton of books and it sort of
killed my creative writing abilities
for the month.
I did tell why I
don't want people to read my mind
and had an awesome time at
Craftastic Saturday
.
There was
Easter with our clue-hunt for baskets
and a family picture all ready for church...
and of course this classic picture
And some random pictures I love from the month
May
There was a
big fire
way too close to home. I shared a story from my past how my mom used
breadsticks to teach me about honesty
,
There was
Mother's Day
Pictures from the month I love
June
Our summer was in full swing and we continued to
have fun with family in town
.
The kids took swim lessons, Eric went out of town for work (I survived), we had a lot of lazy pajama days.
good to have more than one kid
, more company when my parents came to town,
And before the month was out we hit the road on our way to Utah and Yellowstone (which you will have to wait until next week's July recap to here about.)
Alex and my mom
Link up below- then continue working to get all your points!
2014 Review Extravaganza