I'm so excited for the 2014 Review Extravaganza! (#2014RE) This is your chance to look back and remember the year 3 months at a time. It doesn't matter if you are new to blogging, you can still share things about your life during those months. You can share your favorite posts, share funny things that happened, however you want to do it. This month we are recapping, January, February and March.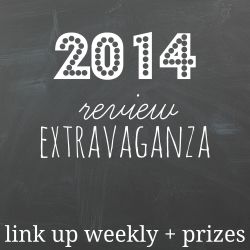 Alex's first basketball season began
Eric had a birthday
Ryder gave his first talk in church
My kids had spring break, so I didn't really blog very much.
And had a girls weekend, and my first time away overnight on my own since having kids.