\
This week we will be recapping April, May and June. If you have not joined us yet you still can! You can either recap the first six months or just jump right in. You won't qualify for the bonus points of linking all four weeks but you can still earn lots of points or just recap just because it is fun to do!
Did you know the points enter you to win over $300 in prizes?
Make sure when you add your link you add your link to your actual post and not just your blog.
And definitely visit my co-hosts! I love these ladies.
Lourie-CA Girl
;
MiMi-Living in France
;
Nicole-Life's a Beach;
Mrs. Match-Date Girl Diaries
;
Janette-Johanson Journey
.
Can't wait to read your next recaps!
April
-It took me over 2 hours to
register my daughter for kindergarten
. I poured my heart out about the
lack of stability
with our frequent moves. Lucas was
student of the month
.
-Made and taught you all how to make cute l
aundry room decor
.
Easter pictures
of my kids- someone wasn't cooperating
My kid said some
funny (and disgusting) things
. I then turned serious and got political about the
wealthy's ability to understand
.
I shared my awesome cake making abilities and taught you how to
make the perfect cake
from a box!
May
I began by wondering why
I can't just enjoy playtime
anymore.
I crashed a blogger get together and got to
meet a lot of awesome bloggers
in real life!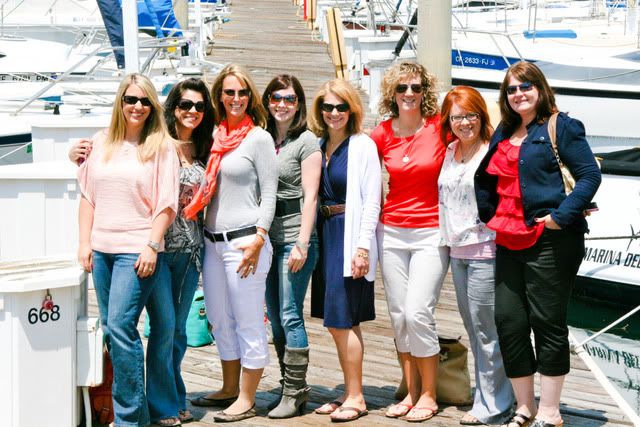 Impulsive Addict, Viv of VSpot, Seriously Shawn, ME, Jenny Harried mom 4, Rebeca Texas Darling, JK, Connie Young and Relentless
Made a
gift for Lucas' teacher
ride their bikes
!
Celebrated
Mother's Day
with a tribute to my mama.
And my preemie baby
Ryder turned 2
!!
farm cake
.
And school ended, Alex graduated from preschool and we celebrated with a surprise weekend trip for our kids.
-Started sharing my instragram photoaday pics and began the meme at the end of the month.
Celebrated Father's day with a cute gift for Eric
Lucas and Alex learned how to swim!
So there we go- there is my recap.
Can't wait to see your recaps! And don't forget to get your points for this week.